How to use Drones for Aerial Photography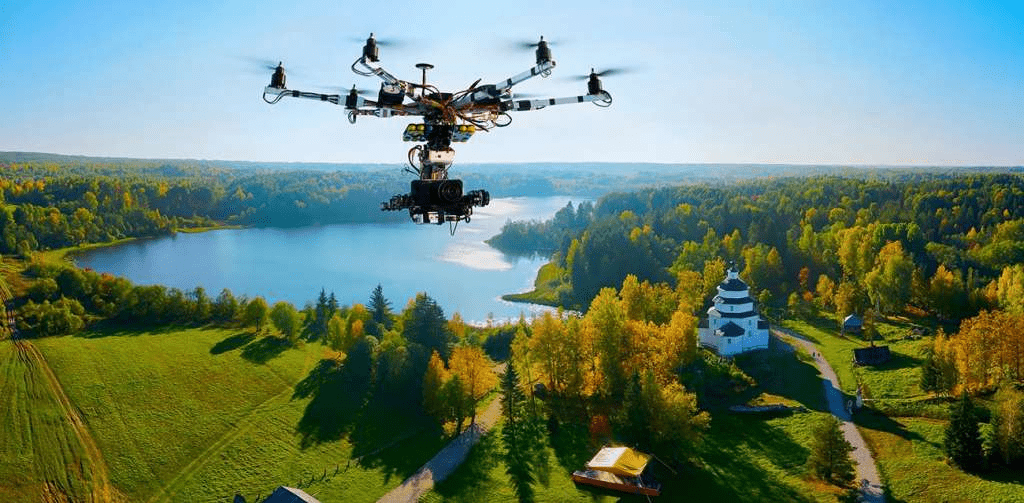 Photography is a hobby for many people but some adopt it as a profession. These days a new technology of aerial photography is becoming extremely popular among professionals worldwide and the images are captured using drones. High flying drones have cameras fitted on them which give photographers an aerial view of the scene to be captured.
Since drones and lightweight cameras are becoming advanced, photographers are ready to experiment with this technique and they are also expecting a boost in their business. This technology is easily accessible these days and it really is fun to film the pictures using drones.
Since the cost of equipment used for drones is falling fast, large numbers of people are hiring drone aerial photography services to make their event memorable. Here is some information about drones, required equipment and their way of working:
Getting the right equipment is important: You will find a wide range of drones available in the markets. From cheap to high range drones; they are available according to your budget and needs. The price depends on the functioning and features of the drones.
Before you select a drone, you must consider the two factors; quality of on-board camera, and flying features of the drone, to make your drone the right equipment to fulfill your requirement. It will also depend a lot on how much you really want to invest on aerial photography.
If you are just starting photography, then you must go for a lower price drone first. But those, who are already in this field and doing great business, a good investment will actually prove cheap.
Using Drones for First Time Aerial-photography: Drones with latest technology are very easy to operate or you can say they are ready to fly directly from the box. You just have to charge the batteries, start the app and your drone is ready to fly but you have to give some time to yourself for good shots. Initially.
You must try to fly drones in the open spaces, such as in the country side or even in a park. You have to set limitation on how high you want to fly the drone and don't let it go away from your sight.
It will take time for you to set the limitations with your camera app. Go on experimenting using all the angles, clicks away and zooms. Review the results, and keep improving to get success in your aerial photography.
Learn the Rules and Regulations of Your Country: There is a set of rules laid by countries in regard of using the drones for aerial photography. Before you start your adventure, you must check these rules. Few of the common rules are that the drone should be in your LOS (Line of Sight) and it should always be visible to you. Most of the countries allow you to fly up to 400 feet high. Avoid no-fly zones and also respect the privacy of other people.
Drones are revolutionizing the very face of photography in every way. Though issues of legality and privacy plague the advent of drones, it'll be interesting to discover what new use-cases of the drones the future lays bare. Get in touch with Total Inspections to get any necessary information and services regarding drones and aerial photography.