4 easy ways to cover problems on a wall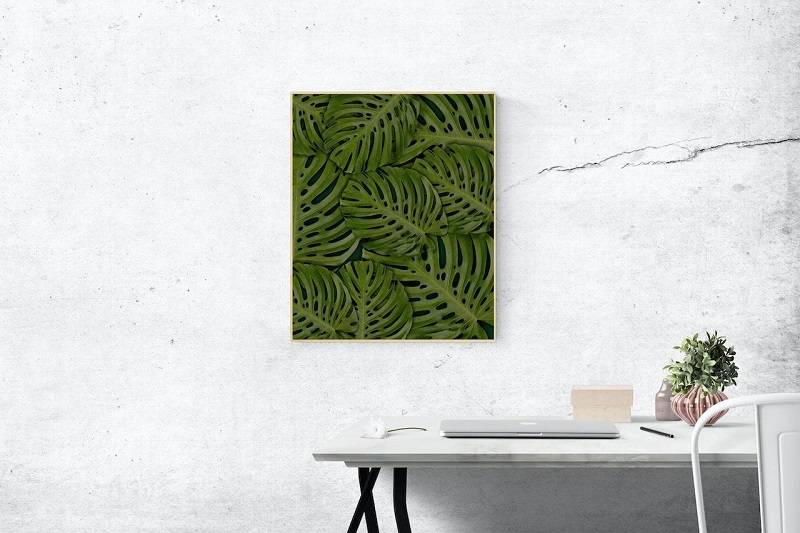 Maintaining the walls in any space is crucial for keeping it looking fresh and new. However, it is natural for walls to develop chips, stains, and even cracks over time. The good news is that you don't have to repaint the entire wall or room. All you need are a few simple home decor hacks to conceal any unsightly wall and breathe new life into your space.
1.Select From a Variety of Coverings
When it comes to repairing those unsightly and worn-out walls, wallpaper is your best bet. There are virtually limitless design and pattern options available today. Wallpapers have the advantage of being simple to install. Unlike repainting, you do not need to spend a lot of time prepping the wall. All you have to do is pick one that complements your decor and stick it to the walls. Wallpaper is the best decor hack because it is long-lasting and simple to maintain.
2.Discover Wonderful Paintings and Wall Hangings
This is now the preferred option for the modern generation. When there is a crack or a hole in the wall, the simplest way to conceal it is to hang a beautiful painting above it. It not only conceals the wall, but also improves the aesthetics of your space. Vintage paintings, family portraits, 3D posters and landscapes are all available. You can even get creative and make a photo collage on your wall with an assortment of frames to give your home decor that extra edge.
3.Invest in a Wall Treatment
Wall treatments are the newest home decor and interior design trend. The possibilities are limitless and only limited by your imagination. Stone cladding is a popular choice for a great rustic look. It not only conceals flaws, but also adds dimension and depth to your walls. For a vintage look that is relatively easy to maintain, bare bricks are also a popular choice.
If you live in a less humid climate, wood paneling is an excellent choice for achieving a modern look in your space. The best thing about choosing wood is the wide range of options available. It does not have to be simple and straightforward. You will receive exquisitely carved panels with floral or geometric designs.
4.Use some Stickers made of Vinyl
Vinyl stickers can add a personal touch to your walls. They are ready to use and can even be customized to your liking. From beautiful patterns to inspiring quotes, you have a plethora of options to make each space your own. Vinyl stickers are also easily available online. It is a quick fix for any wall that has become discoloured or stained. Vinyl stickers are inexpensive.
Furthermore, they are simple to put into practice. In most cases, you can do it yourself and save a lot of time and money on labour costs.
Improve your space at low cost
As you will see, it is not always necessary to spend a lot of money to renovate your wall. All it takes is a little imagination to quickly improve the appearance of your walls without breaking the bank.