Why are vinyl signs the best to advertise your business?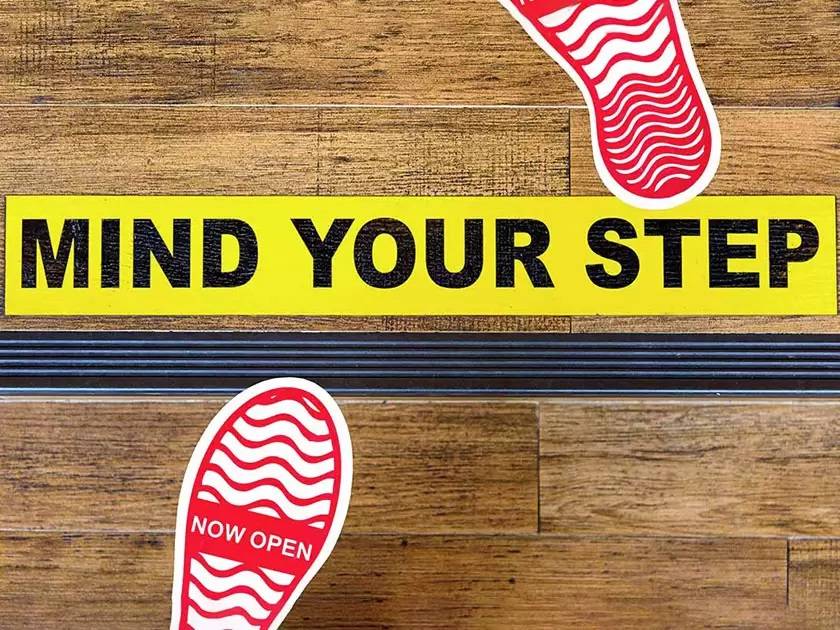 Every company wants to be at the top, and to achieve this, various companies use different strategies to maintain communication with its audience. Many companies go for social media advertising, paid advertisement in televisions and radio stations while others go for outdoor advertising. Every company must keep advertising its products to make it stick to people's minds, and they can see it again and again. When it comes to vinyl banners, it's developed using very high-resolution inkjet printers, which is very effective for a targeted region with many people. Here are the reasons why vinyl signs the best to advertise your business.
Easy to customize
Every business wants a unique product and having Custom Vinyl Signs is one way towards especially reaching your target audience. With the banners allowing customization towards your specification, you can have a banner with a unique logo, designs, and color. The modification nature of the vinyl banner will always support the concept in your mind. People want unique, creative, and innovative advertisements. A customized vinyl banner will help you achieve your advertisement goals.
High visual impact
Vinyl banners ensure that there is a direct connection to your audience. Having a vinyl banner strategically placed in an area that comprises your audience will guarantee a direct relationship created because of the high visual impact. An eye-catching design will ensure that they generate enough attention to every person who gets close to it; this attention will drive the cloud toward talking about the advertisement and automatically achieving the banner's intended objective. The custom vinyl signs will enhance the branding effort to the target audience.
A low and manageable cost
Many people may think that having a beautiful vinyl sigh glittering on the walls is a costly undertaking, which is not the case. Even compared to other advertising means, vinyl signs will always stand out in its effectiveness and cost. It allows your business to have a low budget on advertisements, and with the saved amount, the company can invest in other aspects of the business. Also, when it comes to maintenance, vinyl banners will serve you for a long time, which will ensure that the company will continue to enjoy the quality of vinyl banners.
Vinyl banners are versatile
Vinyl banners are the best when it comes to ensuring that your advertisement is carried to every event that a business engages. With vinyl banners, you can be able to move them around whenever a business need arises. The product is lightweight, making it easy to take from one place to the other. Vinyl will also ensure that you will not need to prepare another copy because you can use a single banner for a very long period. The banners also offer outstanding quality, which does not lose value if they are to be stored.
Durability
Vinyl banners will ensure that when other forms of banners are affected by adverse weather conditions, they stand firm and remain quality. Vinyl materials can endure weather patterns because the sturdy material is resistant to tearing and wearing. The banner uses UV rays resistant ink, which will ensure that the banner is protected from direct sunlight. Because of a vinyl banner's quality, it is used for a very long period without losing value.
Increased brand awareness
The use of a vinyl banner will increase the rate at which people talk about the company. The use of vinyl ensures that the company brand is kept alive to the target audience for a very long period. Increase brand awareness will lead to more customers interested in the company and eventually converting into sales.
Product awareness
A vinyl banner will be perfect for ensuring proper communication about the product to the audience. A well-designed vinyl design strategically positioned in a convenient place to the intended people will do a great deal in communicating about the product. The vinyl design will continue reminding the clients of the products in a day to day life. When a customer comes across Custom Vinyl Signs, they are very likely to know much about the company, and in turn, this will promote the company brand.
 Installation Friendly
When it comes to positioning a vinyl banner in a strategic position, it is a very cost-effective and straightforward undertaking. The process is short, and you can even opt to do it for yourself as it involves fewer steps.
Printing Apes is a company that will ensure that they walk with you in your journey towards achieving the advertising objectives. The company ensures that you obtain the best custom Vinyl Signs done by professionals towards your need. It is the highest time to go for this significant, cost-friendly, and durable vinyl banner to promote the company through the best advertisement.