Swing easy: why use astro turf for your backyard putting green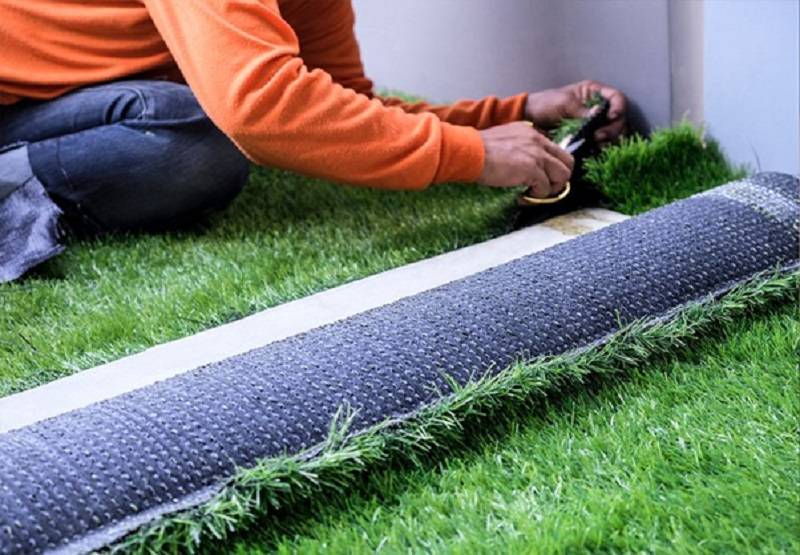 Golfers rejoice! Today, you don't have to head down to the club every time you want to work on your short game, instead being able to turn your home backyard into your very own putting green!
However, traditional grass is high maintenance and takes longer to grow than a game with a ranger in tow, so astro turf has become the most popular option for taking your putting to new plateaus.
Here are just a few reasons why it's preferable to a traditional lawn putting green:
It increases your green's longevity
DIY artificial grass is the best option for increasing your backyard putting green's longevity. Astro turf lasts a good 10 – 15 years longer than your traditional option, and it can withstand the foot, ball and putter traffic that it's sure to incur whilst you work towards becoming the Ben Crenshaw of your local club. So, when it comes to ensuring your green's longevity, nothing surpasses astro turf's toughness.
You don't have to worry about your green's expensive or tedious maintenance when you have first class astro turf laid out – it pretty much takes care of itself! This means you can forget about the mower and weed hacker to make those borders, and there is no stinky, potentially hazardous fertilising needed to maintain its smooth, playable aesthetic.
Astro turf is a beautiful, smooth putting green from which it is laid out and you can be sure it will stay that way. The only maintenance you might have to undertake is the occasional leaf-raking and you will be good to get the putter out and work on your short game!
A high quality astro turf will be reminiscent of the real thing, ensuring you have the best green to practise on whenever the mood strikes! Using high quality materials and designed with activities like this in mind, you can create a putting green that makes it like your garden actually has the bounces and rebounds of the actual club. For this reason, many golfing homeowners opt for astro turf as opposed to traditional lawn as it is more realistic and can truly help improve your game.
You can customise it to meet your game
If you're looking to become a club legend, then you might want to customise your astro turf to make it like that particular hole that everyone seems to struggle on. The wonderful thing about astro turf is that you can customise the design to make it resemble your favourite course or – for a real challenge – the most difficult hole, allowing you to become a true master of your local links!
It's just the best solution for practising
For golf lovers, it's a true dream to have a place where you can practise at home. It is a great feeling when you're able to practise your game at home before coming down to the club and showing off your hard-earned skills. It's for these reasons that rolling out the astro turf for your home putting green is one of the best things you can do for your overall game – a surefire way to improve on your form for when you next head out on the course.
So, if you've been in the rough about whether to use astro turf for your home putting green, you can now be sure that it is the ultimate fairway to go!