Enhancing Patient Care With Advanced Pharmacy Management Systems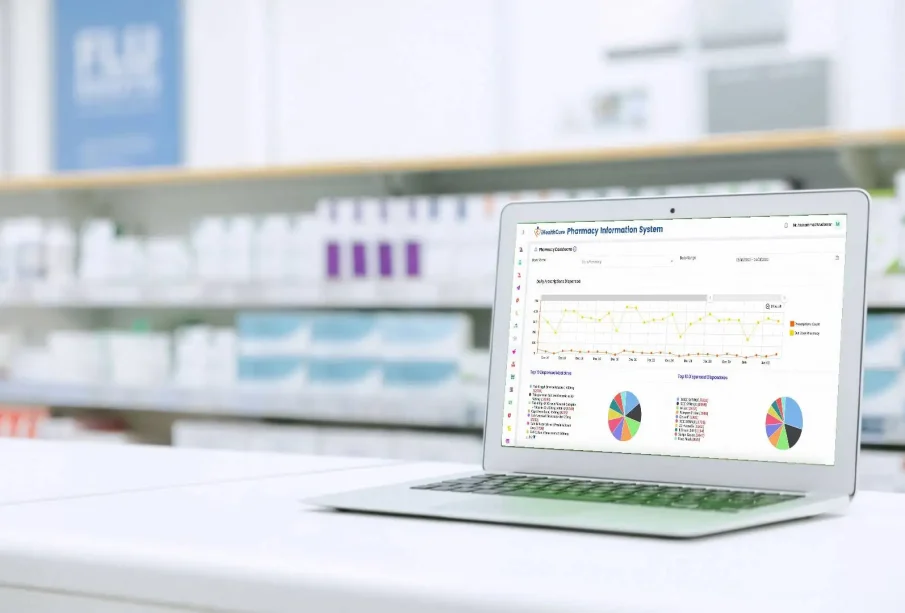 The right pharmacy management system empowers authorized users on both sides of the counter with up-to-the-minute data. It ensures a smooth workflow, streamlined operations, and enhanced patient outcomes.
An intuitive interface reduces the learning curve and allows staff to focus on customer interactions. Regulatory compliance, seamless transactions, and improved inventory yields boost profitability.
Enhanced Patient Care
With advanced pharmacy management systems, pharmacists have the tools to offer a more personalized patient experience. Whether in a bustling retail pharmacy, a hospital setting, or a long-term care facility, pharmacies can connect with patients personally, elevating patient outcomes.
A vital part of the enhanced patient care initiative is to provide more information for patients and help them understand their medical conditions and medications. It helps patients build trust and confidence in their pharmacists, fostering solid and lasting relationships that benefit both parties.
By allowing pharmacists direct, easy access to relevant, up-to-date patient information, they are better equipped to offer personalized consultations and medication advice. This results in a more seamless, one-to-one customer journey that allows patients to feel confident they are getting the best care from someone they trust.
In addition, many pharmacies are expanding their services to include point-of-care testing and vaccinations. Having a system that can be configured to manage these additional workflows can make the process of adding new services easier for practices. A streamlined workflow can also save time and eliminate the need for duplicate data entry across different systems, further improving efficiency. Pharmacists can automatically route calls, improve communication, and streamline workflow using a pharmacy management system that integrates with an IVR solution.
Enhanced Inventory Management
The best pharmacy software helps you manage your inventory more efficiently. The software lets you track your stock and automates the order-filling process to save time. It also improves your operations by providing real-time data and boosting decision-making. Additionally, it helps you reduce the manual record-keeping and automates billing to eliminate errors.
Choosing the right pharmacy management system can positively impact your business and customers. Selecting a system that is easy to use and supports your unique workflow is essential. It should also connect you with your patients in a meaningful way.
For instance, a pharmacy management system that supports e-prescription processes enables pharmacists to send prescriptions directly to doctors via SMS or email. This feature is ideal for pharmacies with limited staff as it reduces paperwork and enhances team productivity.
The pharmacy management system also includes monitoring medical adherence and tracking complaints. It also offers claims reconciliation to help facilities track past-due payments and reconcile discrepancies between reimbursements and invoices. A fully integrated and scalable pharmacy management solution that automates manual tasks enables LTC pharmacies to achieve business growth and operational efficiencies.
Moreover, the pharmacy software streamlines the workflow and enhances customer engagement with its range of tools. It includes a fully integrated point-of-sale system, workflow clinical tools for completing MTMs, and a system for e-care plans.
Enhanced Reporting & Analytics
The right software enhances customer service and helps keep up with industry trends. It also reduces the need for manual data entry. It leads to reduced costs, fewer errors, and better patient outcomes.
An efficient pharmacy management system can automate tasks from drug stocking to customer and billing management, which makes it easy for pharmacists and staff to focus on patient care. It provides a seamless workflow that is easy to integrate with e-prescribing solutions, pharmacy POS systems, and electronic health records (EHR).
It has an automatic backup schedule and data restoration feature that safely secures the patient database. It also eliminates technical errors and minimizes data loss, preventing interruptions to business operations. Its centralized database ensures rapid access to information and improves decision-making to maintain compliance. It also enables users to track their revenue.
A pharmacy management system is necessary for long-term care pharmacies to drive operational efficiencies and increase profits. It is designed to handle the day-to-day operations of pharmacies. It has features such as automatic refill processing, Medication Therapy Management (MTM), document management, and communication via SMS, email, app, and IVR. It is fully integrated and scalable, adapting to business needs without expensive hardware upgrades.
Enhanced Patient Engagement
Patient engagement is an increasingly critical aspect of modern healthcare, and medical software solutions like our pharmacy management system can streamline secure communication between patients and providers. High levels of engagement are associated with improved healthcare outcomes, such as lower readmission rates and better treatment adherence. It can also improve customer satisfaction and retention. Patients engaged in healthcare feel respected and heard and are likelier to stick with a treatment plan or prescription.
A successful patient engagement strategy requires a commitment from all staff. Medical leaders can set the tone by prioritizing patient engagement in their practice. They can do this by ensuring that all documentation is written using clear language and providing a patient portal that makes it easy for patients to access their information. They can also do this by supporting the display of whiteboards in patients' rooms for questions and discussions during rounds and encouraging nurses to talk with patients to address their concerns.
Often, personal barriers prevent patients from being fully engaged with their health. These include lack of digital access or health literacy, age, sex, religious beliefs, or cultural values. However, data can empower care teams to implement effective, shared decision-making processes, improve access to relevant education, and support clinicians in reaching underserved patients.